Crystalynn Shelton
Moderator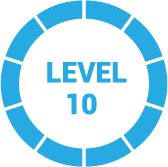 1 year, 4 months ago
Hi Adedeji,
Anytime you bring over existing balances to QuickBooks or you create a bank/credit card account with an existing balance, the offset will always go to Opening Balance Equity. Once you have completed your company file set up, the opening balance equity account should be zeroed out to retained earnings.
Follow these steps to record a journal entry in QuickBooks:
1. Go to the Chart of Accounts List & jot down the balance of the Opening balance equity account.
2. Go to the Company drop down menu & select Make General Journal Entry
3. Select the Opening balance equity from the account dropdown and enter the dollar amount that will zero out the account in either the debit/credit column.
4. Select the Retained Earnings account from the drop down & enter it as either a debit/credit.
NOTE: In order for the journal to balance, you must enter a debit and a credit. Otherwise, you will receive a notification from QB that the journal is not in balance. Posting directly to the retained earnings account may also trigger a notification from QB but it is OK to proceed to save the journal.
Once you have transferred the opening balance equity it should remain zero.
All the Best-
Crystalynn Shelton
1 Reply