Laura Handrick
Moderator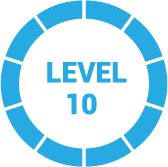 1 year, 4 months ago
Hi Victoria,
Thanks for posting your question. How frustrating. Going from an employee to an independent contractor has some drawbacks. Yes, hard checks against your husbands credit do hurt your credit report. Has he considered opening his company under a business entity with an EIN rather than using his SSN? You may want to read this. https://fitsmallbusiness.com/what-is-an-llc/
Here's information on business credit reporting: https://fitsmallbusiness.com/business-credit-report/
Your best bet at this point is to have him call each credit company directly and find out what their process is to dispute the credit score as you have opened no new credit. He will need to make the call, since they're unlikely to give you (even as his spouse) information on his account.
Best of luck to you. I hope his contracting work goes well.
1 Reply