Priyanka Prakash
Spectator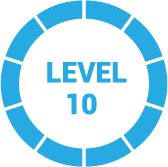 3 years, 10 months ago
Hi Adam,
Thanks for your question. We haven't researched Microsoft Azure because it's primary a cloud computing/cloud hosting platform. Since our clientele is primarily small businesses, our focus is on shared hosting.
Shared hosting is less expensive than cloud hosting and virtual and dedicated hosting. With the kind of traffic your website currently receives, it seems like cloud hosting might be a good choice for you. Cloud hosting is well suited for handling sudden spikes in traffic. However, since it's a static website, you may do just fine on a shared hosting plan as well. You can start out on a shared hosting plan and always upgrade to cloud hosting, a virtual server, or dedicated hosting if necessary.
Some good options for ASP.NET Windows shared hosting that meet most of your requirements are GoDaddy, Arvixe, and HostGator.
All of these companies have shared hosting plans that meet your essential requirements. You may have to pay more for a dedicated IP. For example, GoDaddy charges $5.99/month for a dedicated IP, whereas HostGator has a Business plan that includes a dedicated IP. With Arvixe, you can choose to have your server located in Europe (this is probably needed only if most of your customers are located in Europe).
Best of luck! Let us know if you have any more questions!
4 Replies