David Waring
Keymaster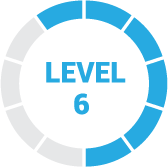 3 years, 10 months ago
Hi Kelly,
Thanks for the additional info. If they will not allow you to add additional storage then the only option I can think of is to setup a new email for the business and then forward the old email to the new address. Most services like Charter will allow you to forward your email to another service, and also have a setting that allows you to delete incoming email to the old address once it has been forwarded to the new address.
Alternatively if you just need the historical email for record keeping purposes, you could forward the old email to another email address, like a free gmail account, where you can store it for record keeping purposes. Then you could delete the email on your charter account that you have forwarded to free up space for new email.
Unfortunately I think those are your only 2 options here if you don't want to delete any of the existing email in that account.
Hope that helps. If there are any other questions we can help with let me know!
Best Regards,
Dave
3 Replies