David Waring
Keymaster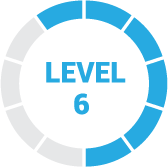 3 years, 10 months ago
Hi Lukas,
Thanks for being part of the community and for your question.
If I am understanding correctly you are wanting to sell advertising on the buzzer service in order to be able to give that service to the restaurants for free.
My expertise is more on the digital marketing side, however my partner Marc knows a bit more about the offline side. I am going to pass this over to him. It may be early next week before he gets back to you though after the long weekend. If there are any other questions in the meantime let me know.
Best Regards,
Dave
2 Replies