Crystalynn Shelton
Moderator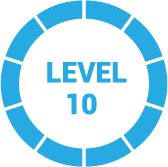 1 year, 4 months ago
Hi Mindy, unfortunately I am not able to give you tax advice. In general, if you use a vehicle for business more than 50% of the time, you may be eligible to take a tax deduction. I have written an article that outlines all of the requirements necessary to qualify for the Section 179 deduction. You can check that article out here: https://fitsmallbusiness.com/section-179-deduction/.
If your vehicle does not qualify for the section 179 deduction, you may still be eligible to write-off some of your vehicle expenses. Check out this article for more info: https://fitsmallbusiness.com/standard-mileage-rate-deduction/.
If after reading these articles you are still unsure, I recommend that you consult a tax professional so that s/he can address your specific situation.
All the Best-
Crystalynn Shelton
1 Reply