Krista Fabregas
Participant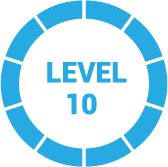 1 year, 5 months ago
Hi Grant,
I'm glad the information was helpful and I hope you find a good fulfillment partner from our recommendations. When it comes to fulfillment, the process is usually the same for a for-profit as a non-profit. It's a collection of hard costs (storage, boxes & packing, staff time and shipping) and you probably won't find many fulfillment companies that can discount very much due to your NP status. I say probably because it never hurts to ask, I definitely would!
Where you can get some price breaks is on your credit card and online payment processing fees. PayPal offers a discount NP rate, so if you haven't set up your online payment processing and donations, check out PayPal's non-profit fees.
Good luck and please let me know if you have any questions!
Cheers,
Krista
1 Reply