Laura Handrick
Moderator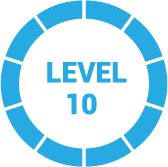 1 year, 4 months ago
Hi Olivia,
Great question. First of all, consider there are laws, including the pregnancy discrimination act that apply for employers of all sizes. So, you're right, you cannot terminate her employment for being pregnant without getting into some hot water.
I think its great that you want to offer her 4 weeks of UNPAID leave. What that means is that you're promising to hold her job (or a similar job) open for her when she comes back from leave. But ask yourself, do you want to have to do that for all employees going forward? Even the federal law doesn't provide FMLA to employees who have worked less than 12 months. Illinois laws are no different.
Read the article linked below for some options for paid and unpaid maternity leave. Neither is required for a business under 50 employees, but they'll give you some guidance as you work with her to offer a 4 week leave policy, or otherwise manage her time off.
Small Business Maternity Leave Policy & Laws – With Examples
Ask yourself this question. 1) would you hire her back after the baby is born? If so, don't worry about formalizing a leave policy yet. Let her decide how long she can work or not. Once she gives notice that she can no longer work, she will 'voluntary quit'. (Surprise, some moms don't take much leave at all, and want to show up at work the very next week!)
At that point, you can let her know that you're happy to hire her back if there's an opening, but given the size of your company, you can't guarantee that.
In the meantime, you may want to consider what your parental leave policy will look like once you reach that magic number of 50 employees. Since we at Fit Small Business can't provide legal advice, it's up to you to weigh your options, and perhaps consult your business attorney if you're concerned about violating any laws. We wish you luck and admire your generosity in how you want to address this employee's pregnancy.
Laura, HR
1 Reply