Laura Handrick
Moderator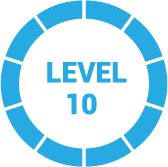 1 year, 4 months ago
Hi small business owner,
Kudos to you for wanting to offer and pay for some employee benefits. You're correct, some employees may want 401K while others need health insurance. But employers aren't stuck with all the costs as there are many benefit options that allow you to offer benefits at low cost to you, the employer.
My suggestion is to contact a benefits provider that offers both, like Gusto and then figure out how they can help you structure a benefit plan within your budget. Here we have an article to help you choose which benefits you may be able to offer, as well as info on vendors that provide those services.
Employee Benefits: The Ultimate Guide For Small Business Owners
Have you considered working with a PEO? For a small business, it gives you great options to provide big-company benefits to your employees, on a small business budget. I'm surprised at how many small business owners haven't heard of a professional employer organization. It might be a great solution for you.
It looks like you're well on your way to creating a company that people will want to work for!
Laura, HR
This reply was modified 1 year, 4 months ago by Laura Handrick. Reason: David provided feedback on this to make it more generic
1 Reply