Krista Fabregas
Participant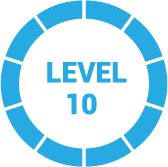 1 year, 5 months ago
Hello,
I did this recently for my husband's motorcycle shop Facebook Page, so I know exactly what you need to do. First, her Facebook Page needs to be created from her login. From there, add your Facebook profile to the new Page as a user with all admin rights. Once you've done that, you can access, add to, create posts, and edit her page from your Facebook profile login, not from hers.
As you build her Page and add posts, be sure anything you create originates from the Page, not from your account. Facebook has a simple pull-down so you can select which account you're posting "as" on most screens.
I hope that helps! Let me know if you have any other questions.
Cheers!
Krista
1 Reply