Krista Fabregas
Participant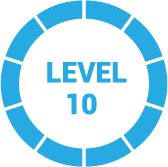 1 year, 5 months ago
Hello,
Cross-border fulfillment to US consumers, if that's what you're considering, is going to add time and cost to orders versus doing b2b shipments into the US and distributing to buyers from within borders. I'm not saying it can't work, but single-piece consumer shipments have to go through a different customs process to cross the US/Mexico border. You need to look into these costs, potential carriers, plus any added time needed to clear customs.
If you have the volume, perhaps you can offer batch fulfillment. With that, you'd pack in Mexico, bring packed/labeled orders across in a batch for customs purposes, then drop the labeled shipments to shippers on the US side.
There are ways to tackle this, but you need to balance the costs and added customs time against the labor savings. If you want to give me more details I can see what other input I can offer.
Cheers!
Krista
1 Reply