Laura Handrick
Moderator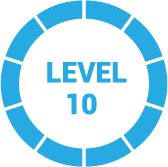 1 year, 5 months ago
Hi Bill,
As of Nov 2017, Organimi is still on our short list of great org chart options. We at Fit Small Business use it ourselves. However, we recently added OrgWeaver which also has a free version and a lower cost – $7/mo to subscribe. We're updating the org chart article this month, so keep an eye out for this new information.
Here's what we found:
OrgWeaver-best free org chart software for < 20 employees. You get great features for free. - import your employees list, change colors, print , and export to presentation software like PowerPoint. And once you subscribe to a paid version, you can make an unlimited number of org charts for up to 200 employees. Pingboard limits you to 50 employees, and OrgPlus limits you to 100.We also updated this article in October: https://fitsmallbusiness.com/how-to-create-an-organizational-chart/ which provides some free options such as using SmartArt in MS Office apps.
Another cool tool, if you want way more than org charts, and plan to pay for a subscription is Creately, which is $49/year for one user or $5/month if you pay monthly, and it does so much!
Happy charting!
Laura, HR
1 Reply