Crystalynn Shelton
Moderator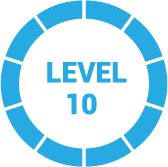 1 year, 3 months ago
Hi Deidra,
Unfortunately depreciation is not that simple. There are five primary pieces of info that you need in order to calculate your depreciable tax deduction:
1. The depreciation system you need to use – GDS or ADS
2. The property classification of your asset
3. The cost basis of the asset
4. The convention
5. The depreciation method
We have a guide that will walk you through each step on how to do this. You can access it via this link: https://fitsmallbusiness.com/macrs-depreciation-calculator/.
Instead of trying to calculate this manually, we recommend that you use a tax software like TurboTax. It will do all of the calculations for you! You can learn more about TurboTax and sign up for an account via this link:https://fitsmallbusiness.com/best-tax-software-provider-turbotax-vs-hr-block/.
All the Best-
Crystalynn Shelton
1 Reply