David Waring
Keymaster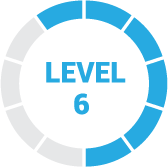 3 years, 9 months ago
Hi Bridgette,
Thanks for reading and for the comment.
Have you looked at Insightly? Insightly is a CRM software that will allow you to set followup tasks either manually or automatically to notify you via email when client orders are do.
You can learn more about how it works in our guide to Insightly here.
If that's not what you are looking for, or if there are any other questions we can help with let me know!
Best Regards,
Dave
1 Reply