Crystalynn Shelton
Moderator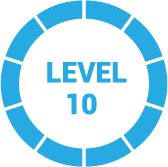 1 year, 4 months ago
Hi Julian,
There are a number of factors that might benefit your LLC if treated as a partnership or S-Corp. While I cannot give you tax advice, I recommend that you take a look at our Small Business Owner's Guide to LLC taxes. In this guide, we outline the pros and cons of being taxed as a Sole prop vs Partnership vs. S-Corp vs. C-Corp.
Link to article: https://fitsmallbusiness.com/llc-taxes-tax-returns/
If you're still not sure what to do, contact a tax professional that can give you some guidance based on your individual situation.
All the Best-
Crystalynn Shelton
1 Reply