Krista Fabregas
Participant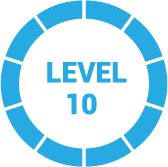 1 year, 4 months ago
Yes – here's the low-down:
PayPal does have a reserve holdback on certain accounts — as much as a rolling average of 30% of your charges for 30 days or more — and reserves the right to apply it at any time if you end up with many chargebacks. However, between PayPal and Square, PayPal is the most automated when it comes to automated. You can set up truly automated payments with them using their subscription manager payment feature. Once set up, recurring payments just run like clockwork per your payment schedule.
Square doesn't have the funds holdback, but its automated payment is tied to the invoicing feature. You have to set up recurring invoices and actually send the invoices to trigger an automated payment from those customers who approved them by saving a credit card to their Square vault.
So, neither is 100% perfect for automated payments. But those are the dark secrets of how each works so you can decide which is the lesser of two evils: potentially held funds or monthly invoice runs.
I hope this helps!
Cheers,
Krista
1 Reply