Krista Fabregas
Participant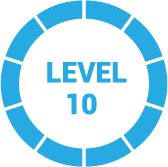 1 year, 3 months ago
Hello,
Yes, the Amazon affiliate program is a great way to make money with little to no investment and check out the movers and shakers within the many different categories.
I do great with my Amazon affiliate site each month and it requires just a little upkeep. My focus categories pay between 4% and 7% per sale, not too bad for the little work it takes. But I have a site that's been around for a while, has good natural search results, and attracts a large audience. You need that to make sales. What makes an affiliate program successful is developing targeted content that brings viewers to your site. In fact, that's what's needed to make any website successful, but that takes time.
If you want to go this route, set up a WordPress website and start developing content that you can use to promote products that you like. What works best is developing a content focus like cooking, photography, outdoor activities, sports, pets, electronics, tech gadgets, etc. To find the best products to promote in your affiliate links, you can use the same techniques that we cover in our What to Sell on Amazon article. You want to promote top selling products with great reviews. That helps increase your conversions and income.
I hope this information helps! Developing affiliate content takes work, but it's a lot easier than actually selling goods yourself. No reason not to give it a try!
Cheers,
Krista
1 Reply