Maggie Aland
Moderator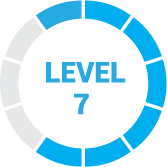 1 year, 3 months ago
Hi Erica,
When you are creating your audience on Facebook, you can check the cities that you are interested in advertising to. Facebook will then inform you how many people are in that audience.
Yes, you will reach more people the more you pay up to a point. However, Facebook will also use the budget to show your ad to people multiple times. So, if your audience is small (like 100 people), it's likely that each person will see your ad many times.
Check the frequency of the ad you're running. We recommend pausing or changing the ad once the frequency hits 7.
Hope this helps!
Maggie
1 Reply