Krista Fabregas
Participant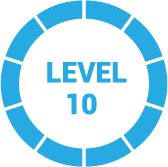 1 year, 4 months ago
Hello,
Well, buying from Amazon just requires an Amazon account, a credit card, and I'd recommend a Prime membership if you're going to be a regular. You can set that all up in a matter of minutes and start shopping.
For selling, there are many things you need to do and understand. We cover most Amazon startup information in a series of articles on our site, so you can learn everything you need to know here – all for free. I've included quick links to these articles below.
1: Figure out what you want to sell on Amazon and how you want to sell on Amazon– you can do this before even getting your seller account setup
2: Understand Amazon seller fees to be sure what you want to sell on Amazon is profitable, and understand how to set up a profitable product pricing strategy long-term
3: Decide if you're going to ship products yourself or use Fulfillment by Amazon (FBA)
4: Set up an Amazon seller account
5: Create your Amazon product listings and start selling – you'll need to take good product pictures and write descriptive product information following Amazon SEO to make sure your listings appear high in searches.
6: Use Amazon seller tools to streamline your process as you grow
That's how to start selling on Amazon in a nutshell. Even as you grow, you'll constantly find new items to sell on Amazon and tweak and improve your listings. So, it's a work in progress.
I hope this answers your question and gets you pointed in the right direction. Good luck!
Cheers!
Krista
1 Reply