Krista Fabregas
Participant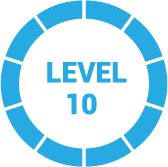 1 year, 3 months ago
Hello,
A photo booth and tripod makes it easy to catch consistent product shots. For distance, with a standard camera or cell phone camera and lens, 12″ to 18″ is a good rule of thumb. This catches details on items of this size without distorting the perspective.
For indoor product photography, use 5000K daylight/cool white bulbs to provide a wash of light that's very close to natural light. You can find these on Amazon. Also, the company that you purchase the photo booth from should offer bulbs and a light setup designed to work with your booth.
Per your thumbnail sizes, if you crop all of your images to the same size, regardless of the distance used for the shot, your thumbnails should all be the same size.
I hope this helps. Be sure to check out the DIY photography tips in our Product Photography Guide. Good luck!
Cheers,
Krista
1 Reply