Krista Fabregas
Participant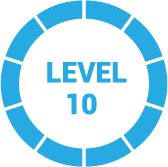 1 year, 3 months ago
Hello,
Yes, you just need to sign up for Amazon FBA and ship your goods to them for storage and shipping. But, shipping directly from your Alibaba supplier (Alibaba is a marketplace made up of thousands of individual suppliers) depends on whether your supplier supports FBA labeling and shipment prep. This is something you need to ask them upfront when considering placing an order. If your supplier doesn't offer this, there are freight forwarders listed on Alibaba that middleman FBA shipment prep and delivery.
Either option lets you ship import orders directly to Amazon FBA. Another option is to have your orders come to you for correct labeling and shipping to Amazon FBA. If this step is done incorrectly, you'll incur product relabeling fees once products reach FBA, so you need to make sure that whoever is handling this is doing it right.
Also, Amazon FBA storage can be very pricey. Many sellers stock the bulk of their goods in their own facility or storage area and ship into FBA as needed to cut down on FBA storage costs.
Before going this route, be sure that you fully understand both your Amazon seller fees and the FBA fees and process. If you don't you could run up surprise costs.
I hope this answers your question, good luck!
Cheers,
Krista
1 Reply