Krista Fabregas
Participant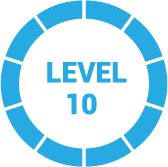 1 year, 3 months ago
Hello,
Amazon requires that all sellers have a credit card on file in case you incur seller fees that your monthly Amazon sales revenues don't cover. That's why they require a credit card when you register. If your monthly sales cover your seller fees which you can see in our Amazon Seller Fees article, then your card won't be charged. If they don't, Amazon will charge them to your card.
Usually, this only happens if you open a Pro Seller account ($39.99/mo.) and have no sales or sell just a few items as you get started. If you don't sell over $40 or so in your first month, the fee will be charged to your card. The fees that Amazon charges when you sell an item should be covered by your sales revenues. Again, our Amazon Seller Fees article outlines these so you know what you're looking at cost-wise.
I hope this answers your question. Please let me know if I can help further.
Cheers!
Krista
1 Reply