Laura Handrick
Moderator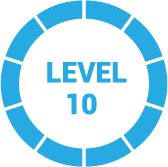 1 year, 4 months ago
Hi Melissa,
I'm sorry to hear they are planning to close the office for 2 weeks. An employer is not required to pay an employee when the business is not open. If you have an employee handbook or an offer letter that states they will pay for paid time off, or pay for certain holidays, you may ask to be paid for those dates.
However, there is nothing in state or federal law that requires a business to pay for holiday or vacation pay. It's always a benefit that employers can offer. You may want to check with your state unemployment office to see if you could apply for unemployment – it's not much, as they usually have a 1 week waiting period, but one-weeks partial pay is better than nothing.
My recommendation is to first check to see what they do offer. If there's nothing, consider offering either to work, at least part time during the time they're out of the office (they need phones answered, right?) or ask them if they would help cover your lost wages with a holiday bonus or some form of compensation. They're not required to do anything if they haven't promised it in advance, but there's no harm in asking.
Best of luck to you. Let me know how it works out.
1 Reply