Crystalynn Shelton
Moderator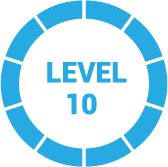 1 year, 3 months ago
Hi Ryan!
I am in the LA area as well. So there are several resources available to locate someone that can help you. Santa Monica College has an SBDC office located there on-campus. If you contact them, they can set you up with a business consultant who may be an accountant or very experienced with preparing business plans. Here is their contact info:https://business.lalcc.org/list/member/santa-monica-sbdc-santa-monica-1505.
If you don't have any luck there, check out the resources that I have shared in the article below:
Good luck with your business and thanks so much for reading!
All the Best-
Crystalynn Shelton
1 Reply