David Waring
Keymaster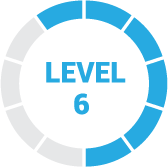 3 years, 10 months ago
Hi Suraj,
Thanks for the question and apologies for the delay in reply.
You can find our invoicing software and accounting software buyer's guides below. I recommend checking out Wave first, which does both accounting and invoicing well. Best of all it's free!
Best Accounting Software for Small Business 2017: QuickBooks vs Xero vs Wave
Hope that helps. If there are any other questions let us know.
Best Regards,
Dave
1 Reply