Jeremy Marsan
Participant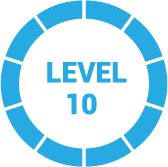 1 year, 4 months ago
Hi Jason,
This is a very common problem for small businesses. Google is constantly changing the "rules" for website rankings, and businesses high in the results can easily lose out when they don't keep up.
First and foremost, make sure you have a "Google My Business" profile. This is what causes your business to appear on the map at the top of the search results. Searching "Taxi Jackson Wyoming" I do not see your company on the map results at all, which leads me believe you may not have a page set up yet.
This alone should help you get more traction in search results.
Another thing you can do is improve your Yelp profile. "Claim" your profile, then add some photos and a description. Right now, Yelp is the first Google result after the map when somebody searches "Taxi Jackson Wyoming." While Coyote Taxi appears on the Yelp page, it is #4 on the list. Completing your profile and asking happy customers for more 5 star reviews can boost this and get you more traffic in general.
Good luck!
1 Reply