Priyanka Prakash
Spectator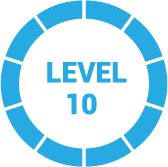 3 years, 9 months ago
Hi Melissa,
There a number of lending companies which will lend money that you can use as working capital to buy inventory for your business. For an overview of options on raising working capital, look at our guide.
The best lending company for you depends on how much money you need, how quickly you need it, the age of your business, and your credit score.
For example, OnDeck and Kabbage provide short-term working capital loans. They're a bit on the pricey side, but are super quick and will lend to people with lower than average credit scores.
If you have great credit (above 600), we encourage you to apply for an SBA loan. SBA loans are the cheapest source of working capital. Normally the application and funding process for SBA loans can take several weeks, but SmartBiz is one provider that can get you an SBA loan in about a week.
If you use Square or PayPal for your business, those companies offer loan products for their merchants. These are more affordable than short-term providers like OnDeck and Kabbage.
If you are a startup business, there are numerous options which we outline here. Our favorite lender for startups is a nonprofit lender called Accion, which lends money to new businesses at pretty low interest rates.
If you want more details on any of these providers or have additional questions, just let us know. Best of luck!
1 Reply