Laura Handrick
Moderator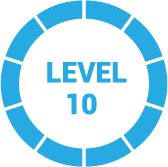 1 year, 3 months ago
Hi Jenna,
1) No business is required to pay any holiday. There is no law mandating holiday pay. It's always an optional employee benefit https://fitsmallbusiness.com/setting-up-employee-benefits/ that employers can provide to improve employee recruitment and retention https://fitsmallbusiness.com/employee-engagement-statistics/. Here's an article with more detail: https://fitsmallbusiness.com/holiday-pay-policy/
2) Whether your business has to pay depends on what's been promised in an offer letter, contract, or employee handbook. For instance if your business says it will pay for Thanksgiving holiday, then it needs to honor that policy, unless it clarified that it only pays holidays on regularly scheduled business days, or on days the employee was already scheduled to work.
It seems to me that if your business is always closed on a Thursday, that the business wouldn't offer a paid holiday on that day — because employees wouldn't have worked that day anyhow.
So in a nutshell, unless the business said they would pay for a holiday, they're not obligated to pay for that holiday, because holidays are an optional employee benefit that employers can choose to provide. Some do. Some don't. No law mandates it.
Hope that helps!
Laura, HR
This reply was modified 1 year, 3 months ago by Laura Handrick. Reason: added links, fixed typo
1 Reply