Krista Fabregas
Participant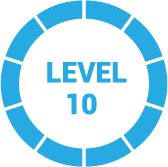 1 year, 4 months ago
Hello,
You state that you don't have a personal Facebook account and that's the issue. You have to have a personal account to create and manage a Facebook business page. You don't have to use your personal account once it's created, you can set your postings to be from your business account. But to create the page, you have to start with a personal account.
Once you have that, these instructions will walk you through an easy setup.
I hope this helps! Sorry that I don't have a go-around for this!
Cheers,
Krista
1 Reply