Krista Fabregas
Participant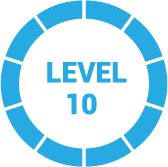 1 year, 4 months ago
Hello,
Thanks! I'm glad it was helpful.
Personally, I wouldn't pay for a course until testing out the system first on a small scale, getting an account set up, and getting my feet wet with a few test items. Retail arbitrage is a great way to do this and it requires little investment and very simple listings. I wouldn't even worry about making real money on this test program, though some big-time sellers use this method this very successfully. Only after getting some hands-on experience would I consider paying for any course. Even then, I'd exhaust the free resources like you find on our site first.
There aren't any get-rich-quick ways to success on Amazon. The success stories all work very hard each day to stay on top, but there are plenty of opportunities if you're willing to work through the learning curve.
Good luck!
Cheers,
Krista
1 Reply