Krista Fabregas
Participant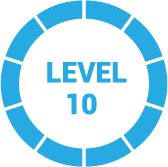 1 year, 3 months ago
Most top ecommerce platforms will let you set up one processor for credit cards (Stripe) and also accept PayPal payments. But many international sellers use just PayPal. In the US the fees top out at $30/mo with PayPal, plus your processing fees. PayPal also has a $0 fee account, so you have that option too. Not sure what the pricing is outside of the US.
Between PayPal and Stripe, it's really your call. PayPal is widely recognized so most small sellers just stick with them because customers trust the PayPal name worldwide.
I hope this answered your question or pointed you in the right direction.
Cheers!
Krista
1 Reply