Emile L'Eplattenier
Moderator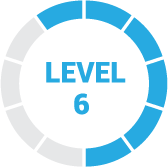 1 year, 2 months ago
Hey Xiaoming,
I know that dropping the price and/or adding an open house allows sales listings to bump back to the top of the list, but I am not sure if this works for rentals. It couldn't hurt to try!
That said, if you're not seeing as much action for your listing as you may like, take a look at the natural price breaks for rentals in your area. For example, if your unit is priced at $$1575, someone searching for units between $900 and $1500 will never see your listing.
Also, if you're in NYC, Los Angeles or San Francisco, you should try using sites like Zumper or Nakedapartments to cast a wider net.
Good luck and let me know how it turns out!
1 Reply