Crystalynn Shelton
Moderator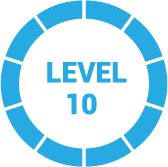 1 year, 3 months ago
Hi Edythe,
I'm sorry to hear that you had such an unfortunate experience with getting QuickBooks setup. Unfortunately, there is really no "undo" button in terms of starting over in QuickBooks Online. You can definitely delete transactions that have been entered but you will have to be careful about the order in which you do so. Also, it may (or may not) be feasible for you to do this if we are talking about hundreds of transactions.
My recommendation is that you contact QuickBooks support to see if they have a way to "clear" your file so that you can start from scratch. If not, then cancel your current account and start completely over with a brand new QBO account.
If you feel more comfortable with hiring a QB Pro, check out this article for ways to find someone who has experience with doing this:https://fitsmallbusiness.com/how-to-find-a-quickbooks-proadvisor/.
Good luck with everything and feel free to reach out if you have additional questions.
All the Best-
Crystalynn Shelton
1 Reply