Laura Handrick
Moderator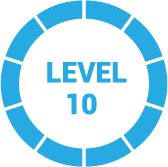 1 year, 4 months ago
Hi Deacon,
Thanks for your great question. The short answer is no. You can't discriminate. Several federal laws are at play (FMLA, ADA, Pregnancy Discrimination) which you can read about in our labor laws article. https://fitsmallbusiness.com/federal-labor-laws/
However, PAID leave is not required, and leave laws protect you by requiring the employee to have met specific criteria — such as working for your company for a least a year, full time etc.
In addition, your company has over 50 employees, so you not only have to provide UNPAID leave, you have to provide the SAME FMLA leave policy to all employees. That means if you give Mary paid leave for her foot surgery, you have to give the same amount of paid leave to Susan who is pregnant as well.
In some states, you also are required to provide leave to adoptive parents, offer paternity leave, etc., so check with your attorney, or look at our state table in the maternity leave policy article linked below.
Here's info on Maternity Leave, and a free downloadable policy if you're trying to create a policy that works for all 484 employees. https://fitsmallbusiness.com/maternity-leave-policy/
You can change the policy however. If last year you provided paid leave and this year you don't, and you don't consistently for everyone, that may be acceptable. Create, implement and have everyone sign the new policy.
But document, document, document. You don't want your angry x-employee slapping you with a lawsuit, while she's home with her new infant, her laptop, and plenty of time to think about how she can't afford diapers because you choose to pay other employees on leave, but not her.
Best of luck to you!
Laura, HR
1 Reply