Maggie Aland
Moderator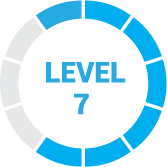 1 year, 3 months ago
Hi Nikki,
Since people using your service can be coming from anywhere, I wouldn't recommend using a location filter. That is unless you've noticed that your prime audience is from a certain region (like the U.S.).
Instead, you should include the name of the island in your keywords (and any of the various nicknames the island has). Example, you can bid on the search terms "beauty services [island]", "hairstylist [island]", "makeup artist [island]", etc.
That way, you know that people who are searching for these terms are most likely looking for a provider in your location.
You can run a separate, local campaign if some of your customers are local, but to reach brides having destination weddings, I would recommend the tactic above.
Hope this helps!
Maggie
2 Replies