Maggie Aland
Moderator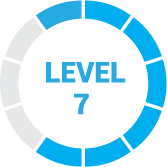 1 year, 3 months ago
Hi Karen,
I would suggest doing a few things to determine if your old page still exists:
1. Seach Facebook for the name of your company
2. Click on the upper right-hand side of your profile to see if the page is connected to your personal account.
Also, even if your page and followers are still there, it's unlikely that your new posts will be showing to your followers. Facebook has dramatically decreased organic reach for business pages, which means that Facebook users mostly see posts from friends and family and ads on their newsfeed.
If you have a post that you want your target audience to see, I would recommend paying to boost the post. You can learn more about how to do this here.
Maggie
1 Reply