Emile L'Eplattenier
Moderator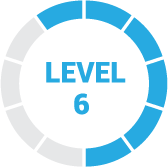 1 year, 2 months ago
I think the "Dedicated Service for The Best Results" section needs some work. I wouldn't mention the other people on your team directly, but instead just focus on "our team", or even "my team" and what they bring to the table. Maybe something like "our team has a combined XXX years of experience in Texas real estate so…" Also, "I
d like to earn your business" sounds like you're not worthy of their business now and need to "earn it". No one cares about helping someone "earn" something, they just want the best price or the best deal with minimal hassle.
The last paragraph mentions investors. Does you team work with investors? If not, you should focus on what people really want from your farm area; a happy place to raise their families.
1 Reply