Jeremy Marsan
Participant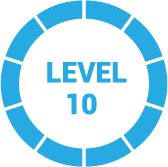 1 year, 2 months ago
Like any form of coupon advertising, Groupon runs the risk of making your clients "coupon dependent." Once they take advantage of a deal, certain customers won't want to pay full price… ever.
Businesses who have found long-term success with coupon advertising usually have to ween their customers off the biggest discounts. You can get them through the door with a 30% off deal, but then offer smaller 5 or 10% off coupons to keep them coming back.
Of course, the challenge is "hiding" your best coupons from these repeat customers. Ideally, you want to distribute coupons privately, like via an email marketing system, with unique coupon codes that can only be used once. For Groupon and other publicly advertised specials, try to keep these temporary (e.g. a month-long Groupon campaign, or a labor day weekend discount). This will prevent existing customers from expecting these discounts regularly.
1 Reply