Jeremy Marsan
Participant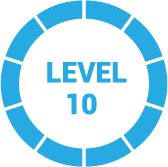 1 year, 3 months ago
Hi Debbie,
If all you're looking for is a professional email address (Debbi@YourDomain.com), you can buy a domain for $9/year and set up an email account with Zoho Mail for free.
The only issue with that is some recipients, seeing your email address, will expect to find your website when they type http://www.YourDomain.com, and it can reflect poorly on your business if they reach an error page.
That's why we typically recommend setting up an email account using Bluehost. It's a little more expensive, but you'll be able to set up a simple WordPress website in addition to your professional email address. The email setup process is also a bit easier.
Not everyone needs a website (or a professional email address, for that matter.) If you're running a very small business where you tend to meet customers by word-of-mouth, it might not be necessary. You could even get away with using a free Gmail or Microsoft email address. On the other hand, if you want to advertise and get press for your business, a website is a must. It gives people a way to find your business in search engines like Google, and gives journalists and potential customers a link to share on social media.
1 Reply