Laura Handrick
Moderator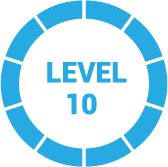 1 year, 3 months ago
Hi Aunt Barbara!
Bruster's is listed on the IFAs Franchise 500, although it's in position 495… that's still an accomplishment.
The SBA states that 3/10 small businesses close within the first 2 years and 5/10 fail by the five year mark, and it doesn't appear the stats are much different for new franchisees. However, as a international certified franchise executive, I have personally seen what makes or breaks a new franchisee.
1) The ones who succeed follow the franchisor's rules – everything – from marketing to staffing.
2) The ones who fail, go off script, lack business savvy and don't attendee franchisor events.
If you can, invite yourself to the discovery day with your niece and nephew so they have you as an outside perspective, especially if you're contributing any $$ toward their purchase. Here are additional articles to read/send to them.
Buying a Franchise: What to Know When Navigating Franchise Opportunities
50 Best Franchises & 50 Worst Franchises by SBA Default Rates
For what it's worth, were I ever to go into business, it would be as a franchisee. I mean, why create something from scratch, when there's already a proven successful business model to follow?
Best of luck,
Laura
IFA ICFE
1 Reply