Crystalynn Shelton
Moderator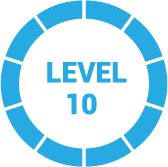 1 year, 2 months ago
Hi Maria!
QuickBooks does allow you to set up your own numbering sequence. Ideally, you should establish this sequence with the very first invoice, sales receipt or estimate that you create. For example, if you decide to begin with invoice # 5000, just type this number in the invoice # field for the very first invoice that you create and QuickBooks will automatically assign invoice #5001 as the next number and so on. You can repeat these steps for sales receipts and estimates using whatever # series you prefer.
I recommend that you use an all numerical series as opposed to numbers and letters. The reason for this is if you use a combination of numbers and letters then QuickBooks will not be able to automatically assign the next number and you will have to do so manually; manual assignment of invoice #'s can (and will) become a big headache.
Thanks so much for reading!
Best-
Crystalynn Shelton
1 Reply