Emile L'Eplattenier
Moderator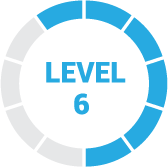 1 year, 3 months ago
Hey Jason,
I don't actually. 🙁
That said I worked as an agent for four years so I can provide some quick insight for you. At the end of the day working as an agent in NYC is pretty much the same as working in any other city except here you have a very lucrative side hustle working rentals. In fact, some agents make mid six figure salaries just working rentals. Hell, I've personally made more than $5k from one rental deal.
There is only one thing you need to know to successfully work rentals these days. Exclusive listings are king. The open listings that every agent has access to are shrinking by the day as management companies sign exclusive deals with single brokerages. For example, Pan Am, one of the largest luxury landlords in Manhattan, just signed a deal with Mirador. If you want to do a deal in a Pan Am building you need to go through them. That means you need to be a REBNY agent, and you will need to charge your client a 15% fee. A tough sell considering almost every luxury building has leasing offices that offer no fee rentals.
That means you need to look for two things when finding a brokerage: a good amount of exclusive or semi exclusive buildings, and REBNY membership. Working as a junior agent for a highly successful team is also another way to hit the ground running. You might make a smaller cut, but you will learn from the best, and have an instant portfolio of exclusive listings to get clients.
best of luck!
1 Reply