Priyanka Prakash
Spectator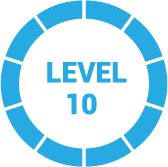 3 years, 7 months ago
Hi Noel,
You can apply for a PayPal Working Capital loan here:
https://www.paypal.com/uk/webapps/workingcapital/
This loan program is currently available for select PayPal sellers in the US, UK, and Australia. The link I provided above is for UK sellers.
Let us know if you have any additional questions.
We have a review of PayPal Working Capital, but the review is based on the US product. Terms and details may differ for the UK product.
Best regards,
Priyanka
1 Reply