Jeff White
Moderator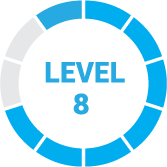 1 year, 2 months ago
Hi Robert!
Getting certified as a veteran owned business is not as cut and dry as it is to get certified as a woman-owned business or a minority-owned business. However, lots of businesses actively want to do business with veteran owned businesses so it's important to market yourself as that, if that's what you are.
The answer to your question is that yes, it's possible. A veteran just must own at least 51% of your business and then you can classify as a veteran owned business. It doesn't matter what business structure you choose, so using a ROBS with a C Corp will still allow that. However with a ROBS, the retirement account may own more than you technically do on paper. In those cases the actual certification may not approve you.
Regardless of whether you own the business on paper or you own the business through your own retirement investments, I would still encourage you to market yourself as a veteran owned business, because you are. Since the certification process is so muddy and not as straight forward, you may not need that certification to get the benefits of it. The government will be able to see that you're a veteran and that you own and operate the business. Good luck!
Best,
Jeff
1 Reply