Crystalynn Shelton
Moderator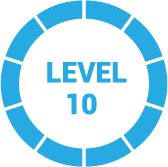 1 year, 3 months ago
Hi Paula!
Great question. I'm going to assume that your customer sent you money via wire transfer and your bank charged you a fee. With that said, you can receive the payment against the invoice like normal. As far as the fee, you will need to code that to an account that you use to capture your bank fees. If you don't have one, you should set an account up for bank service charges.
Check out this video tutorial on how to set up accounts in QuickBooks Online:
https://fitsmallbusiness.com/set-up-chart-of-accounts-quickbooks-online/.
All the Best-
Crystalynn Shelton
1 Reply