Krista Fabregas
Participant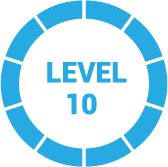 1 year, 2 months ago
Hello,
Most ecommerce marketplace platforms take care of everything you ask about. The easiest way to launch this Amazon-type site is by using WordPress with what are called marketplace plugins. This gives you a multiuser ecommerce platform where multiple sellers/services can create their own sales pages. But, everything is presented and sold through one overall website. All orders and payments process through the one website, but are fulfilled by the individual sellers.
As for the back-end billing, etc, various marketplace plugins offer a range or order management capabilities, and more plugins can be added to extend these capabilities. WC Marketplace is one of these marketplace plugins, plus you can find plenty more to test out on WordPress.org.
I hope this is answers your question!
Cheers!
Krista
1 Reply