Laura Handrick
Moderator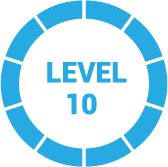 1 year, 2 months ago
Hi Michael,
Good luck on your bid.
Here's an article on the types of insurance you need to have as a contractor:
Here's an additional article specifically on workers compensation: insurance.https://fitsmallbusiness.com/workers-compensation-insurance/
Insurance is regulated at the state level, therefore I advise you to bring the bid documents into your business insurance agent along with your policy declaration and have them help you read through the bid language to see if you're covered or need additional insurance based on the language within the bid. Your business insurance agent is the best person to help you sort this out.
Additional articles on business insurance can be found here: https://fitsmallbusiness.com/?s=business%20insurance&is_v=1
Best of luck to you.
Laura
1 Reply