Jeff White
Moderator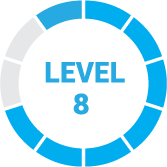 1 year, 2 months ago
Hi Jimmy!
Thanks for your question. I just want to point out that we don't give legal advice and we recommend that you should always speak to your attorney about any question or issue you have. I wouldn't recommend bringing him into the current LLC as a new member for a couple of reasons. First, you mention another loan. If that lender factored the personal credit profile of the owners into their lending decision then I can't imagine that they'd like the fact that you're doing this. In fact, it might be against your loan documents to do this without their approval.
Second, this could be kind of messy. You're trying to sell them the business and provide seller financing. Essentially this method would just make them an owner, and there wouldn't be any financing necessary. You would be lending money to an owner to pay money back into the business. I don't think this would work the way you want it to. The new owner can keep the rights to the names of the facilities and the operating name without their own LLC being named that. They can just own the rights to a DBA that allows them to operate in that way.
That doesn't mean that your suggestion can't be done. It's just not the cleanest or most efficient way and I wouldn't recommend it.
Best,
Jeff
1 Reply