Krista Fabregas
Participant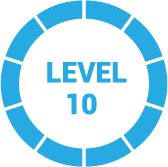 1 year, 2 months ago
Ok, you could go either way. Have you done a chart to compare line-by-line costs of both, including any added features you need, like payroll, email marketing, and loyalty programs?
If not, I'd do that first. But I think in the end, Square might be the cheaper and easier solution for you for now since ShopKeep with the accounting integration is going to start you at $99/mo. ($69 + the accounting add-on, which is $30 for QuickBooks). Accounting integrations with QuickBooks and others are free with Square
Also, you have to go to the trouble of setting up a payment processor with ShopKeep. Now, you might get lower rates with our own merchant account than Square if you make $20K-$30K in sales per month, but less than that and Square is usually cheaper. Also, you have experience with Square and understand the holds. That freaks some people out, but that's largely the exception (stemming from occasional super-large tickets, high-risk items, lots of chargebacks), not the rule.
Plus, Square's POS station and mobile readers all are well-integrated. Now, Square isn't known for fast phone support, whereas ShopKeep is, but they're getting better. I'd run a complete line-by-line cost comparison and go from there (here are all of Square's add-on services & fees in one place for you). But I, like you, am leaning toward Square from what you state here.
For Square register, its brand new and haven't seen much in user reviews. I'd let it get released and work a few bugs out with other users before buying (but that's just how I do things) it's probably going to be well-received.
Good luck!
Krista
1 Reply