Jason Rueger
Participant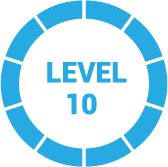 3 years, 7 months ago
Conrad,
Some good questions here. First, most appointment booking options nowadays have automated calendar appointments that allow for email and text alerts to scheduled clients. Both Ocoos and Weebly have pretty good options. Ocoos has an appointment booking app built directly into its backend, which is nice. Weebly has pre-built forms using bookfresh, which is also a good option.
As far as the multiple contacts go, that should not be a big issue either way. Google and Mailchimp integrate, so you can import/export contacts pretty smoothly from one platform to the other. A standard lead capture form that sends new contacts to Weebly and Google should be fine. Or, you can use a custom mailchimp capture form as well. For blogging, I would just use the blogging features built-in to Weebly or Ocoos. You can link to WordPress or have some posts embedded, but it is not nearly as handy.
If it were me, I would go with Weebly. They have more integration options than Ocoos and it sounds to me like you are looking for interconnectivity between your business apps. Weebly has everything you need to do what you want to do and more. Hope that helps!
Jason
4 Replies